March 18, 2013
scott and i are continuing to hustle this project. this is the 5th version of the i am audi website thus far and probably the biggest shift we have made from our traditional approach. the switch over took a lot of effort since we wanted to have a thumbnail for every post. we could have tried an automated approach that would have scraped all the posts and assigned an image but it probably wouldn't have worked that well. so in turn we had to manually assign an image for every post.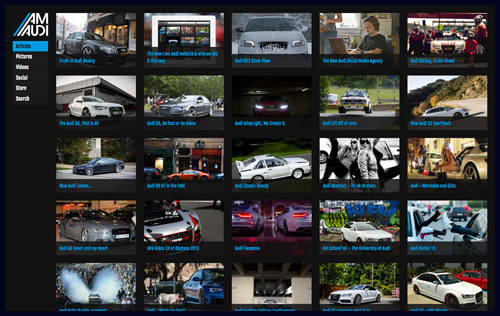 since there were 1000 posts this effort took roughly 20 hours to complete. but we did it. i am also taking a different approach to the social focus: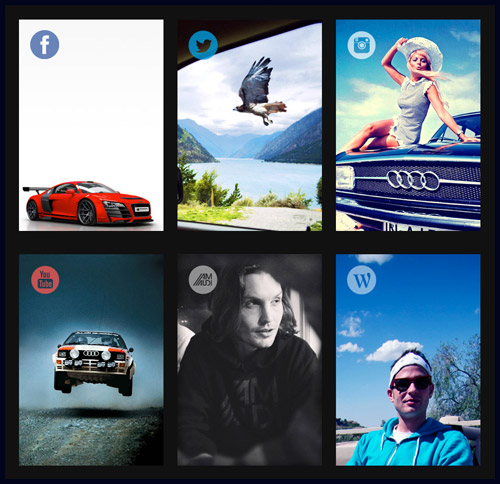 i did a post on the i am audi site that explains in detail why we made the drastic changes to the new site.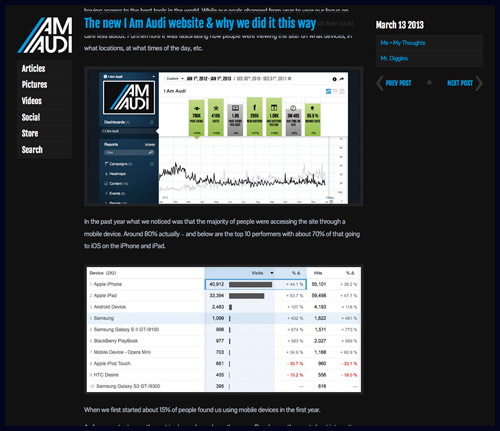 once again i am proud of my 404 page: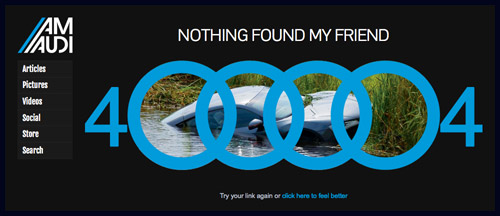 which leads the user to a less frustrating experience by offering a search filter of all of the audi girl posts: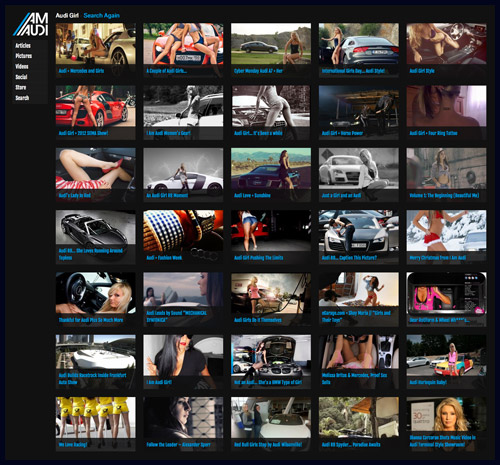 more to come since we will probably never give up. for now check out the wrap up article on how data influenced every one of our design decisions.