July 18, 2013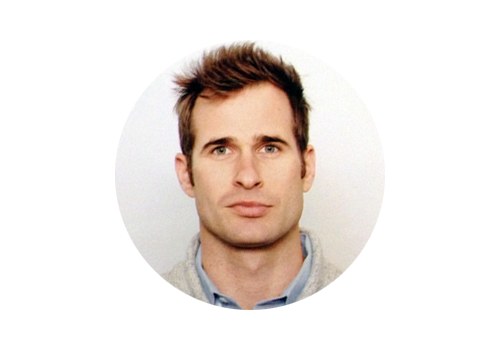 i am 33 as of today. an age that intrigues me since it is a powerful number in the occult world and to those that are involved in the esoteric.
for example, the book The Secret of the Illumintati states that:
"…in Spiritual Numerology, the numbers 11, 22, and 33 are the three 'Master Numbers', the highest being 33 … This highest of the master numbers was the age of the Master Initiate (Jesus) at his death, resurrection and ascension, giving more esoteric accents. The '33′ symbolizes the highest spiritual conscious attainable by the human being."

So, in some circles at least, the number 33 holds esoteric significance as the "highest of the master numbers".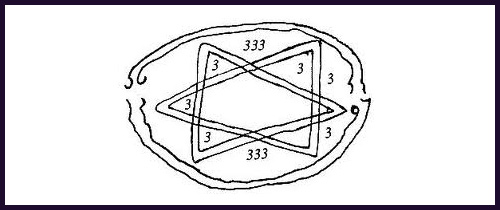 while it would be forever foolish to compare myself to jesus i do feel more enlightened at this point then i have ever felt before. i wanted to highlight some key things that i have learned to date that have led me to a place of personal peace where i have shed the fear of death and discovered my meaning of life.
don't worry about what others think of you for it is none of your business
this is a bruce lee quote and it stuck with me. usually the mindset of i don't care what others think about me tends to be defensive. instead it is better to take personal responsibility and realize that it isn't my right to spend energy on what others are thinking.
don't tamper with another persons journey…
this realization was huge for me. we often think we know what's best for others. like the kid who discovers jesus then immediately tries to convert every one of his buddies the next day. or the person that pity's the homeless guy asking for money on the corner. it is dangerous to believe that you have life figured out for others and to proclaim that you have the answers to course correct someone else's journey. furthermore it is wise to celebrate people exactly where they are at despite how grand or grim it may be. this is their life and their opportunity to discover peace at their rate.
if you want it to be about you, then make it about others
when you first meet someone, ask them as many personal questions you can about who they are and genuinely listen. when you walk away that person will leave the conversation thinking wow i really liked that person even if you share literally nothing about yourself. the trick to this is that you actually have to give a shit and you have to actively listen. every single person is equal and every single person has something amazing about them. for what you do and say about others isn't a statement about them but it is a statement about you.
be grateful for everything
it is easy to wake up every day and focus on what you don't have. rarely if ever do we think about how amazing it is to have a working digestive system or the ability to hear and see. if you were to lose hearing in one ear would you be the type that would bitch about having one bad ear or would you be the type that would celebrate that you have one good ear? i have had some tough times: most notably would be the loss of my mom to cancer, a divorce with a wife and long term friend and the end of a promising company with my close friend. and there isn't a day that goes by that i am not thrilled about it. this is my journey, these are my experiences and that to me is awesome. i spend most mornings listing out the things i am thankful for and it has become the core foundation for transformation in my life.
cut out toxic people in your life
we should have high expectations of ourselves and of those we spend our time with. how you manage your time is your responsibility so if you entertain toxic relationships then the outcome is yours to deal with. while compassion and encouragement is crucial to healthy relationships you must know when to cut ties and walk away from those that bring you down. those that are closest to me know that if i feel disrespected i will make it known. it has taken me years to not be codependent and to draw lines through proper communication. it has been liberating and i expect my friends to pull me aside if i am out of line or disrespectful as well.
we are all personally responsible for all our thoughts and actions
we live in a society that perpetuates a victim mentality. my life sucks or i deserve better or we are all sinners and on and on. there was a time that i literally thought the world was against me. come to discover that everything in my life is my responsibility and has nothing to do with circumstance. the awesome side of this is that i believe we all have a limitless amount of personal power – unfortunately we give it all away. it's in god's hands or it's our presidents fault – bullshit. the good and bad things in your life are your reward or your fault due to your personal mind pattern. so step up and own it and celebrate it!
anything that limits possibility is a system of control
i believe life is less about embracing absolutes and more about letting go of them. we all are born wondering wtf life is about, where we came from and who we are. and we live in a world full of institutions offering answers. i have come to realize that the moment you look to anything external for guidance you have taken a step in the wrong direction. every answer to every question is built into the fabric of our being – therefor i scoff at anything that claims to be the way since i believe anything is possible. every dimension, every scenario, every point of view: they are all possible. this has made life very peaceful, exciting and has allowed me to get really excited about and embrace every persons personal beliefs. who am i to say you are right or wrong? just don't let your allegiance limit possibility and don't force your beliefs on others.
i don't want to change the world, be famous or be filthy rich
when you are young all you want to be is important and famous. you want to be justin timblerlake and drive 3 lambos. after many years of traveling and meeting all types of people i have come to realize that those that are famous and or rich tend to actually be less happy. also i realized that changing the world doesn't happen by being bill gates. it happens by extending unconditional love and total acceptance of every living thing you come in contact with. take time to engage on a personal level with everyone that comes into your life with with true care. in this you will see the world change.
we are microcosms of pure creation
everything we do is creation. everything. every time you open your mouth and speak you are creating. i believe our purpose on this planet is to create. so where you perpetuate your creative energy is your responsibility and we don't have the option of turning it off.
in conclusion…
being goal oriented there are things i know that i want in life. i want to design and develop my own pool. i want to quit the internet entirely and minimize my use of my mobile phone. i want to not work so hard. and the list goes on. most importantly i want to continue to let go of everything and minimize the amount of noise in my life and every day it gets easier.
i am not perfect nor will i ever be. in my opinion there is no such thing as perfect. everything i have stated above is part of my personal journey and nothing more. i will never cease to seek truth, i refuse to live in fear and i will continue to focus on loving and accepting those that enter my life. every day is like vacation and i am thrilled to be alive.
thank you to everyone in my life. past, present and future. i love you all.