June 17, 2008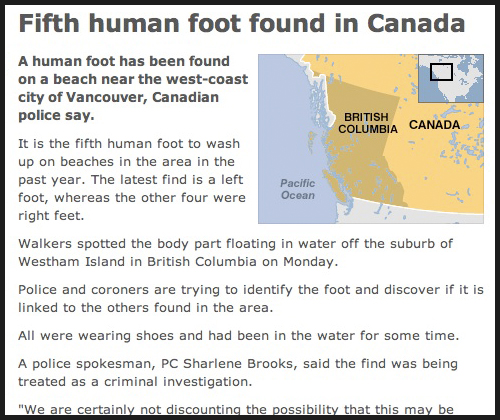 the latest find is a left foot, whereas the other four were right feet.
this story is pretty bizarre. however my favorite part is where the officials say they are not discounting the possibility that the feet may somehow be linked. um, yeah doi.
this could be a publicity stunt by nike. we joked at db clay that it would be a great stunt for reebok pumps. your feet will float – even if they have been cut off.
loosing a foot would be horrible. so far the winner goes to the 13 year old girl that lost her feet on the superman ride. barf-a-roni.