October 11, 2007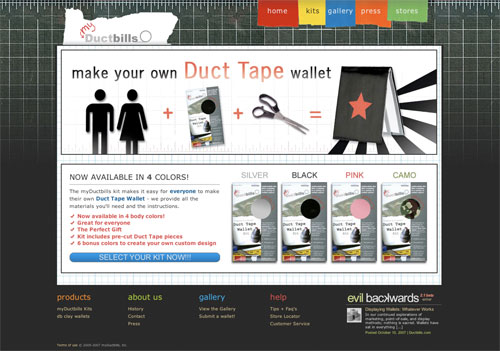 i have to be honest. i have been busy on this site. it was tricky to tie in all the elements we wanted to express with this site without it being dorky. i am pleased.
for those that do not know we have a product at db clay called myDuctbills which is a do-it-yourself duct tape wallet kit. even though it sounds a little strange it is solid.
i designed the website and i would love to know what you think. i am working on the gallery section now but in the meantime click around on everything else yo!
take a moment and check out the new duct tape wallet kits!
google street views features portland