June 24, 2013
the formula is simple: make a mega child star sweet and innocent and put their face on everything possible so kids get hooked on seeing them as a leader and idol. then once those child stars go through puberty and get into their latter teen years they turn into pure train wrecks. sure, most teens struggle through these years but not like mega child stars.
disney is the best at this since they have such a powerful reach. i mean can you name a single female disney star that hasn't had a complete mental breakdown?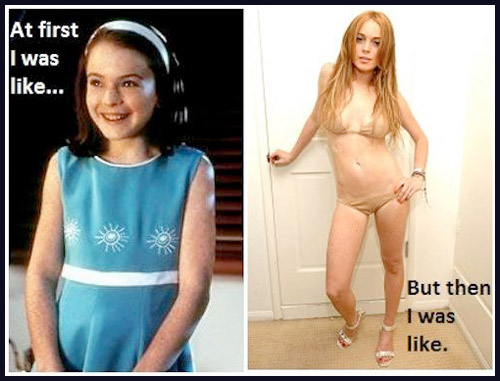 the problem with this is that it is like a road map for a child to also be a train wreck which is not that complicated really. when i saw this video below of miley cyrus on stage twerking at a rap concert to a song about strippers i couldn't help but think about the massive impact this will have on the young minds that have been glued to hannah montana for the last 10 years.
i don't even have kids and i know how much hannah montana shit is out there. if you are unaware let me tell you how many of these endorsed products are in existence: a fuck ton.
this video below is a great example of how much of it is on the shelves. it has been said that there is a hannah montana product for everything you can think of. even down to condoms and toilet seats. i know the video is a bit long but it is a perfect example of how many products there are. and this is only one store!
there are also all sorts of food products. mostly organic i am sure. 😉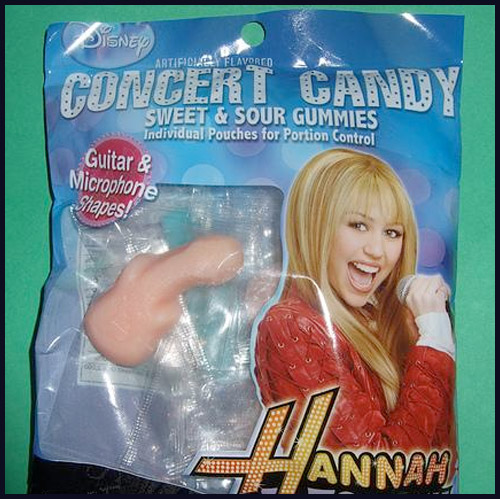 again, i don't have kids so i know this is easier said than done… but do not let your children near disney entertainment or products. there is an agenda that will only negatively effect your child in the long run. do your research and you will see… behind the scenes lies a world of rituals and occult practices deeply embedded into the messaging of what your kids are consuming. whether you believe in this or not doesn't mean it doesn't take place.
here is a magazine shoot for example where azealia banks is sexualizing a golden mickey mouse head…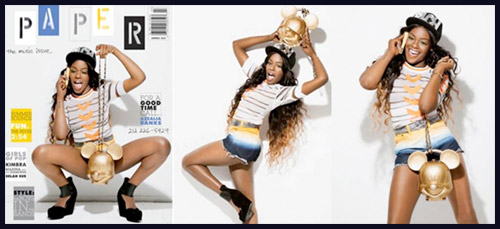 and here is a video she recently released that is packed full of esoteric symbolism…
the more you research the more you will find.