May 27, 2011
man. it feels so good to post this.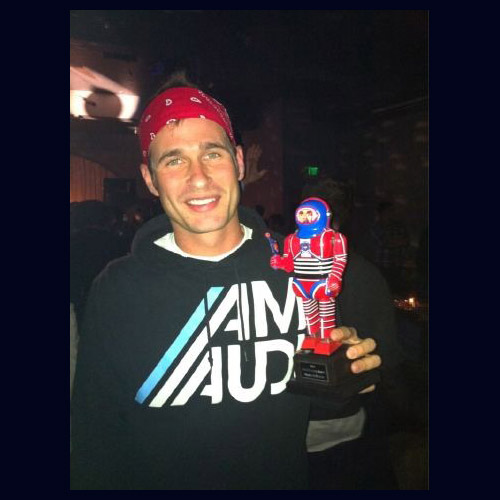 last night at the web visionary awards i won the hipsters (people's) choice award for mr. diggles dot com. this is something i have wanted for some time and it is humbling to know that people like my work. especially when going up against talent like struck axiom, second story, roambi and substance.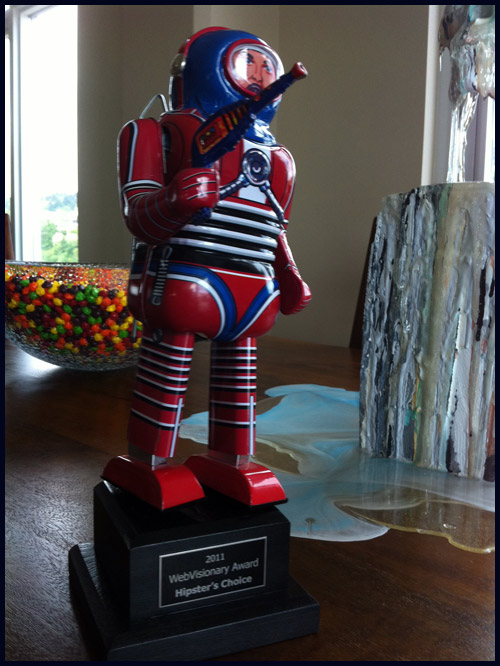 i love my robot. not like like. love.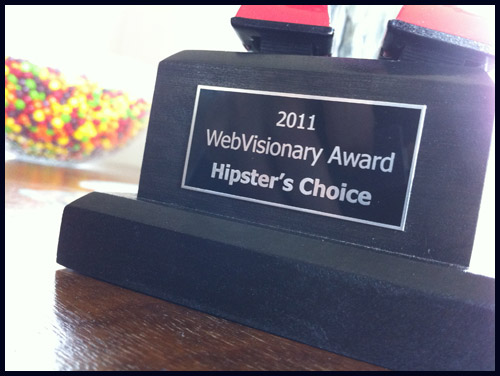 last year i got damn close to winning the peoples choice award for i am audi but no dice. this video shows that people wanted it. god knows i did.
thank you to everyone that came out to support me and everyone who gave me space to work. i know i am a bit of a workaholic but that has since changed.
i'll be back next year mother fuckers.