January 6, 2014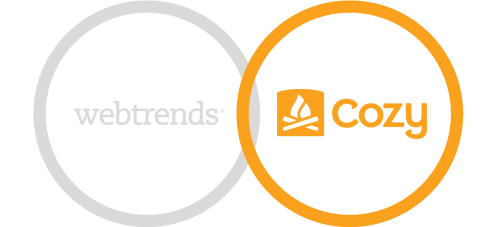 december 6th, 2013 was my last day at webtrends. my first day was on august 19th, 2009 and i was hired by jascha kaykas-wolff who was the vp of marketing at the time – a dude i will be forever grateful for.
today i call jascha my maker because when i started i had no idea what i was doing and he was my guide. i didn't know what all the lame corporate acronyms meant and i had less of a clue of what the company truly expected from me. so i was stressed as fuck. i mean i even struggled with fully understanding what webtrends actually did. jascha was great about encouraging me to stay passionate and stay smart and everything will come with time.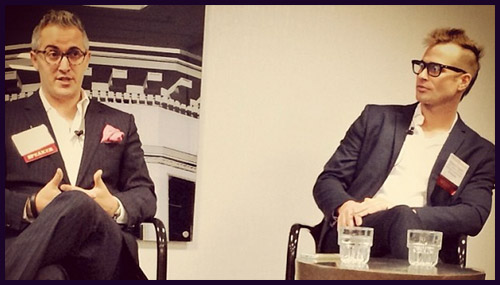 and sure enough it did. by the time i left i had been promoted 6 times and i had jascha's job as head of marketing. ironically i was where i started: still slightly confused with jascha encouraging me from afar with the same shit: lean in, diggles…
i think that summarized my experience at webtrends in two words really: lean in. the honest truth is that i could give two shits about B2B enterprise software. that was never my drive. i was driven entirely by wanting to figure shit out and solve problems by using creative tools, web technology and collaborating with smart people. this is why i switched roles so many times in the company. i kept thinking clean up on isle 4?!? i can do that! and man i will always be super thankful for webtrends and the continual opportunities they gave me. if i wanted to try something out i almost always got a yes or a partial yes at least. sure i had to break rules from time to time but they never fired me.
throughout my bouts of trying to get things done i learned two amazing things. 1. how to manage people and 2. how to get people to collaborate cross departmentally. two things that i wouldn't say i am a jedi at yet but i definitely can tell that i have a knack for inspiring and rallying people. by the end of my time at webtrends i had the best team in the company doing amazing work. but despite this, after close to five years i was itching to try something new.
about a year ago or so i ran into an old friend named matt king in the san francisco airport and he told me about this cool start up he was working for. he seemed super inspired and about 2 months later i noticed a blog post he did on the company website about real world impact and it really struck a chord with me. i remember thinking about how i wanted out of the industry i was in simply because i felt it lacked this real world impact that matt spoke of in his blog post.
well coincidentally while i was reading his blog post, matt reached out to me over linkedin (which freaked me out) and he said you have to meet my boss gino. so i agreed. it wasn't more than about 20 minutes into my conversation with gino that i realized that the start up matt worked for is a rocket ship that truly does provide real world impact. furthermore i loved gino and i loved his balanced, focused and empathetic energy. the dude is authentic, talented and is tenacious about fixing a simple problem for his fellow man that had never been tackled before. my wife called me after my meeting and asked so how'd it go with this gino guy? and i told her my gut tells me i am supposed to work for these cats…
we stayed in touch for the past year and when the timing was right gino and his partner john reached out to gauge my interest and i said let's do this…

so, i started my new job at cozy today as head of marketing with the focused goal of growing the brand and customer base. and much like webtrends i don't really know what i am doing quite yet but i do know that i just need to stay passionate, stay smart and lean in.
i will miss my webtrends friends and co-workers but those that are close to me know that i need a different kind of clean up on isle 4.
so here we go. time to lean the fuck in.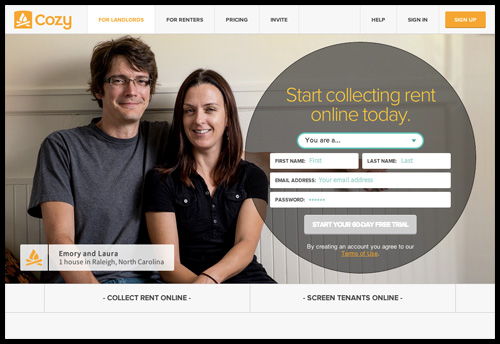 check out cozy if you haven't heard of it yet. if not, no big deal, it's only a matter of time.