February 19, 2008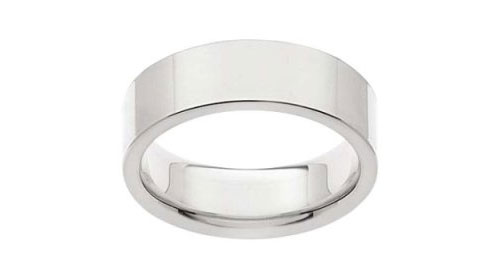 i picked out my wedding ring last night. what a trip. tracy definitely had her input – she was pretty much up for anything other than gold. the ring pictured above is exactly what i picked out. i was going to go for the 7mm but it would have made me look waaay too badass. and that is something i am trying to avoid full time right now.
i kept asking the lady helping us dumb questions like: will it chip if i do direct knuckle push-ups on asphalt?
and who could forget: if i chip it on some dudes face in a bar fight, is that covered under warranty?
i managed to squeeze a couple of tight lipped grins out of her but that was about it.
i figure i can start out shiny and if i want to get it brushed down later i can. i took a picture of it on my hand but i decided not to post it for the picture looked like it was of an 8 year old girls hand. and though that may be the case – i still have my pride.
may 16th it goes on the finger full time. holy helsinki!